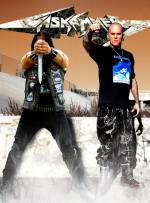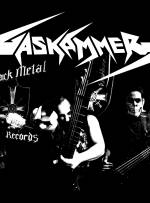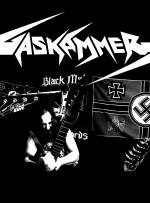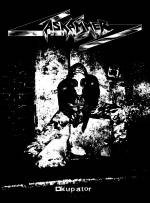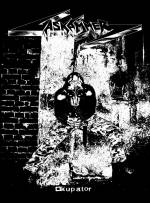 The Vinyl LP "Beware of Jews!" was released by Black Metal Cult records on March 10, 2021. Limited to 300 copies, 212 in Black Vinyl and 88 in Oil Green Vinyl. In the middle of September 2018 the band recorded a 3 tracks EP with the title "Beware of Jews". These tracks are released together with two covers, two unreleased promo tracks from December 2014 and rehearsal live recordings from September 2015 on CD, limited to 500 copies by Black Metal Cult records.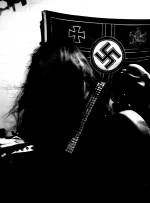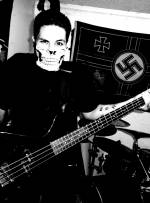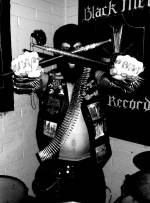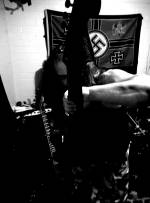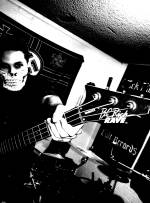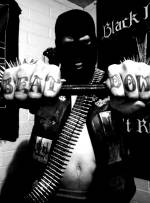 On September 8, 2018, Black Metal Cult records released a split DVD video sampler with the bands Gaskammer, Xilentium, Godcider, Totenkreuz, Weissen Nur Einen Tag, Honor, Aryanwulf, Krigsrop, entitled "Mein Kampf" and limited to 1000 copies. On May 30, 2018, the book "The Final Solution" was released by Black Metal Cult records. This book contains uncensored and unabashed interviews with 88, Gaskammer, Xilentium and other bands. The interviews were originally published in the "Satan's Sadist" magazine (Italy) between the years 2014-2016. In May 2017 the band recorded a cover version of the song Krew i Honor by Honor, as a homage to the Polish RAC legend. This track was released in the 7" Vinyl Split record entitled "Krew i honor / Time of Purity (A Tribute to Mariusz Szczerski)". The other band on the split is Wintercold from Sweden. The release is limited to 88 copies, and it was released in August 3rd 2017 by Barbatos Productions (Russia).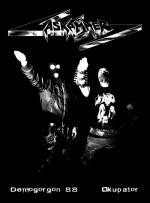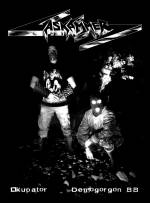 Five new songs were recorded in May 2016, for a 5-way Split CD release with the bands 88, TotenKreuz, Xilentium and Vision Of Elders. The CD is limited to 500 hand-numbered copies (100 of them a Die Hard edition, which includes a poster), released by Black Metal Cult records, and it was out on February 22, 2017. Executive producer is Demogorgon 88 and the CD contains 20 tracks (79 minutes of music). In the last days of December 2015 was the last rehearsal of the band with Carnage. From January 2016 the band remain again with two members. In September 2015 the band recorded a cover version of the Absurd's "Pesttanz" for the official tribute CD "Soldiers Of The Eternal Winter", released in December by Azermedoth records (Mexico).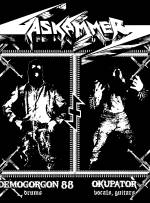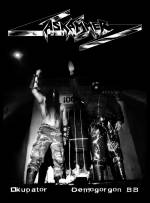 In June 2015, Carnage joins the band as a bass guitarist. On March 6, 2015, the first full-length "Judocarnage" was released by Black Metal Cult records. The CD is limited to 500 hand-numbered copies and contains ten tracks. There is also a Die Hard edition: poster, patch and sticker with the first 100 copies of it. The title track was also included in the compilation "Hammerstorm vol. IV" CD limited to 200 copies, released by Barbatos productions.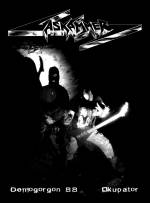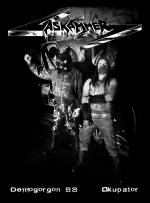 A special edition of this compilation (only 28 copies) comes with CD, poster and set of cards. The promo track "Burn the Symbols" from 2014 was included in another compilation entitled "Me Ne Frego!" by War Kommand production, CD-r limited to 150 copies. In 2014 the band is already an American NSBM act from Phoenix, Arizona and Demogorgon 88 joins as a drummer and permanent member. Two promo tracks were recorded in December 2014 at Black Metal Cult records studio and composing/recording of the first full-length album entitled "Judocarnage" have begun as well. Gaskammer started in 2009 as a one-man project by Okupator (vocals, guitar) from the Bulgarian NSBM band 88. The first promo "Death Camp" was recorded the same year.